Diesel EGR & Induction System Cleaner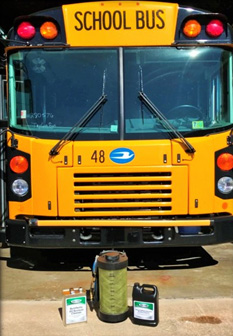 Is your bus sluggish & censors acting up?

Taylor Bus is offering a service to remedy your engine/exhaust problems. Diesel Force EGR System cleaner and preventative maintenance.

Click here to learn more.

Call today to schedule your appointment. 1-800-222-1500





NICE CLEAN 2015's

We have several 2015 Blue Bird All American 84 passenger buses available NOW!

Payments as low as $1,000 per month to qualified buyers….

call Kent today!! (800) 222-1500
WE SELL NEW & USED BUS PARTS!
Need a bus part? Give us a call at 800-222-1500. We can find any part you need.
WE FINANCE WHAT WE SELL!!
Welcome to Taylor Bus Sales, your BUS SUPERSTORE. To find your bus click on the button for the type of bus you need, "School Buses, Commercial Buses, or Child care Buses" or click the "Search Buses" button to search by location, price or be bus specific. Need financing, IT'S EASY. Click on the "Application For Credit" button, print, complete the form, and fax it. We'll get back to you quickly. To find your closest representative click on the city under the "Locations" area. We look forward to serving you!
YOUR BUS RENTAL CONNECTION!
Many sizes available
Perfect for construction companies
Monthly rentals
Call 800-222-1500 or email dan@taylorbus.com or kellie@taylorbus.com for a quote
IN THE MARKET FOR A VEHICLE?
Visit www.davidtaylorchrysler.com. You'll get the same great service and a Taylor-made deal!

We accept all major credit cards!